Kelowna Cruises is owned and operated by Captain Mike Reddecliff. Originally from Oakville, Ontario, Mike moved to the Shuswap post-University, where he gained experience in the boating industry, working on the dock and as an Assistant Operations Manager at a houseboat company for nearly a decade. Mike went on to purchase his first boat, the Lake Lounge on Okanagan, (formerly the Okanagan Princess) in 2010. In 2015, Mike added a second boat, the Boardroom, and established Kelowna Cruises.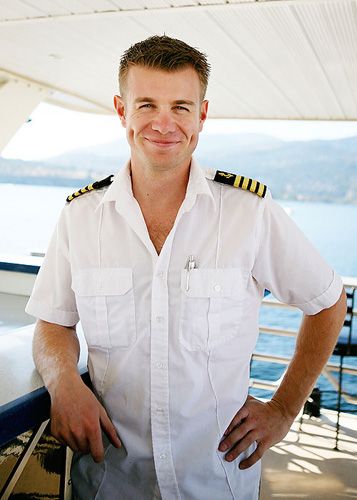 Reasons to choose Kelowna Cruises
Your Trusted Cruise Operator
Kelowna Cruises has been operating since 2010. Every year we welcome repeat visitors and charter events.
Safety is Our Priority
Kelowna Cruises is a Transport Canada certified operator. Our crew participates in regular training drills and certifications and our vessels undergo annual fire, propane, and electrical inspections. We are committed to providing a safe experience.
Excellent, Locally Sourced Food
We work with local food suppliers, including L & D Meats and Codfathers, to provide the best wild salmon and freshest meats. The limited size of the kitchen and storage area has always led us to strive to deliver simple but good food.
Backdrop
There are a lot of venues that are lakeview or even lakefront, but being ON Okanagan Lake is completely different. Kelowna Cruises provides guests with a unique and memorable venue for your corporate party, wedding, celebration, or any other events. Our service is unlike any other in the Okanagan Valley. Come on board and create lasting memories with views of lush mountains, the pristine waters of Okanagan Lake, rolling vineyard, and the Kelowna cityscape at dusk. Call or email for your custom quote today!
Kelowna Cruises is home to two event cruise and tour boats, The Boardroom and The Lake Lounge on Okanagan. These vessels are the only Transport Canada and Kelowna Fire Department fully inspected passenger boats on Okanagan Lake. Come check out our boats and enjoy the beauty of the Okanagan Valley from the water.
The Lake Lounge on Okanagan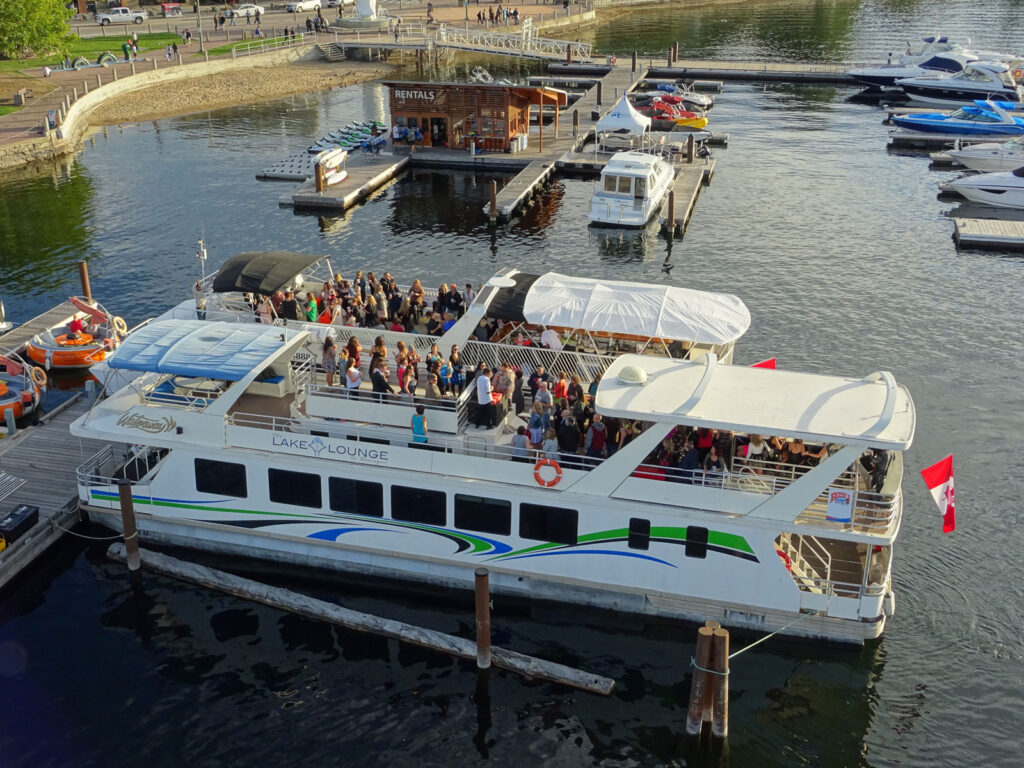 Built: 2005

Originally Name(s): The Iristani Princess, The Okanagan Princess

Fully licensed, upper deack bar

Lower deck enclosed seating: Approx 30

4.3 litre Mercruiser Motor

16 Kw Westerbeke Generator
The Boardroom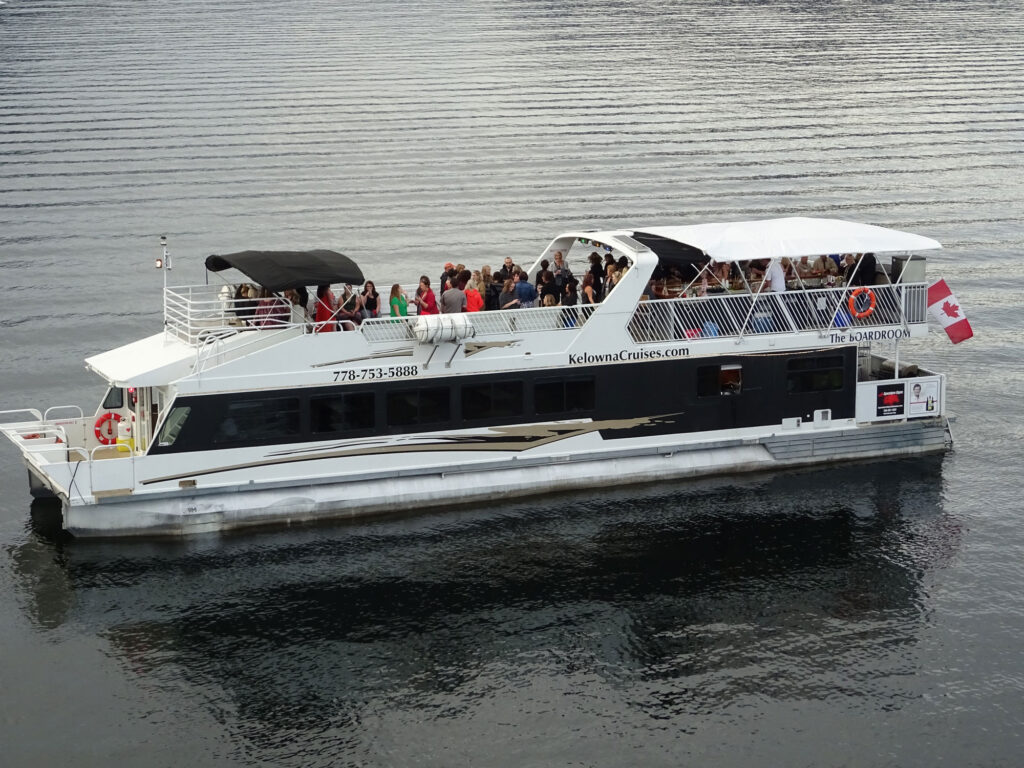 Fully licensed, upper deack bar

Lower deck enclosed seating: Approx 48

4.3 litre Mercruiser Motor

12 Kw Westerbeke Generator
Don't Just Take Our Word For It…
See What People Are Saying!
One of the best things to do in Kelowna is cruising the lake! Very professional staff, friendly and PUNCTUAL! We enjoyed our tour around the lake. Thank you for the wonderful experience!
Ken Varias

Awesome experience! The captain and owner was very personable and made it a very relaxing experience. Boat was clean and well kept up. Dinner was awesome, was impressed that they made it fresh right on the boat. Live music was great and not too loud which we appreciated. Would highly recommend.
Travis Neels

The sunset dinner cruise was the ultimate highlight and the most perfectly relaxing thing to do on our final night of our trip to Kelowna. The crew were fantastic. The weather was fabulous. The entertainment was top class. And the food was amazing. Highly recommended.
Tara Carroll