Thinking about renting a boat out of Kelowna? Try one of our 1.5 hour Okanagan Lake afternoon cruises and let our experienced crew show you the lake in style. Kelowna Cruises offers daily lunch and afternoon cruises through the months of July and August. All cruises leave from 230 Queensway Ave downtown Kelowna, close to City Park and the Kelowna Yacht Club.
Times & Fares
Sailing Times
12:30pm – 2:00pm
3:00pm – 4:30pm

Price
Adult (13+): $49.00/ea
Kids (7-12): $25.00/ea
Kids (6 & under): $10.00/ea
Fine Print
24 Hour Cancellation Policy – Cancellations or changes to your booking are required 24 hours prior to sailing or you will be charged for the full amount
Any cruise may be cancelled at any time due to lack of demand and / or poor weather (i.e. heavy wind)
Exact route may vary depending on weather/winds.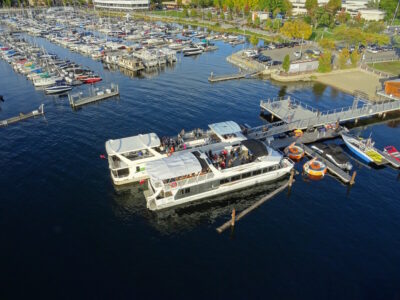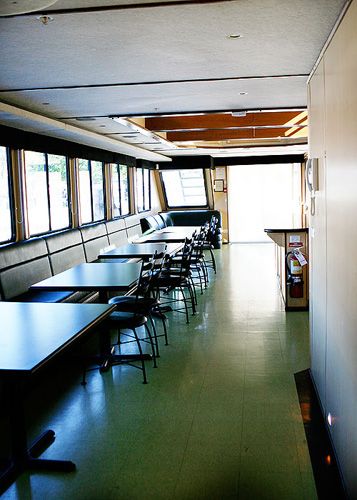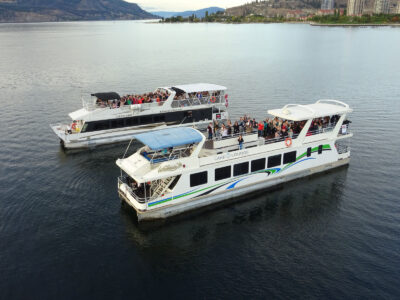 Kelowna Cruises is home to two event cruise and tour boats, The Boardroom and The Lake Lounge on Okanagan. These vessels are the only Transport Canada and Kelowna Fire Department fully inspected passenger boats on Okanagan Lake. Come check out our boats and enjoy the beauty of the Okanagan Valley from the water.
The Lake Lounge on Okanagan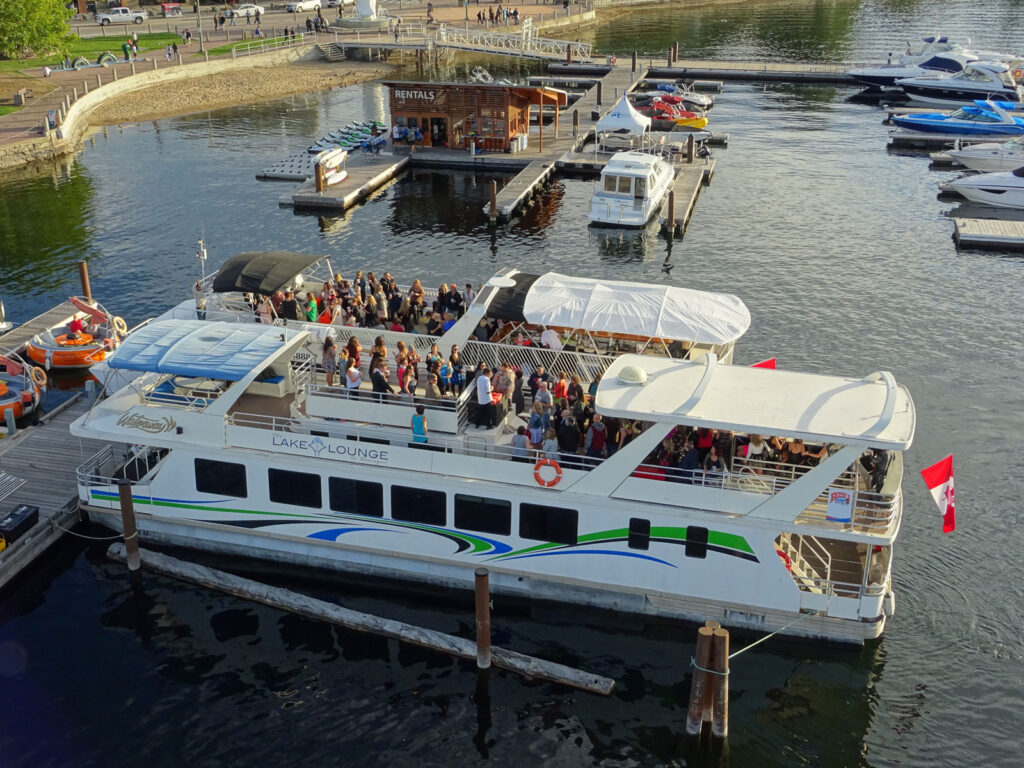 Built: 2005

Originally Name(s): The Iristani Princess, The Okanagan Princess

Fully licensed, upper deack bar

Lower deck enclosed seating: Approx 30

4.3 litre Mercruiser Motor

16 Kw Westerbeke Generator
The Boardroom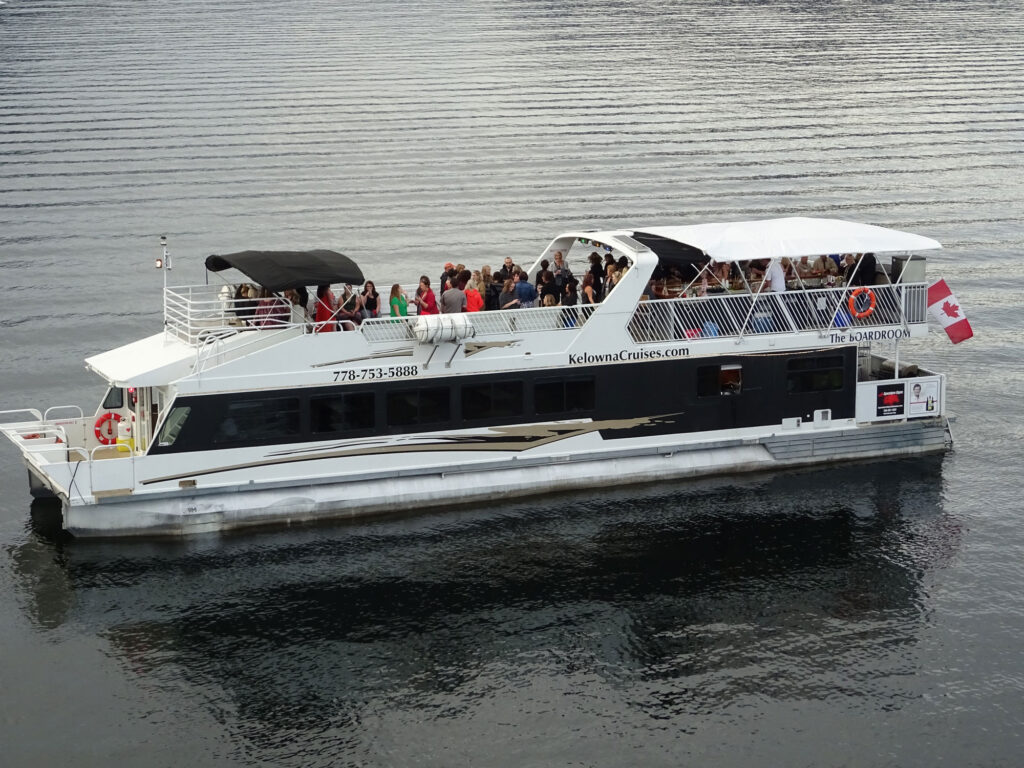 Fully licensed, upper deack bar

Lower deck enclosed seating: Approx 48

4.3 litre Mercruiser Motor

12 Kw Westerbeke Generator
Don't Just Take Our Word For It…
See What People Are Saying!
☆☆☆☆☆Went on the 12:30 - 2pm Cruise on Canada 🇨🇦 Day...We had lunch of Beef & Chicken burgers with Salad & all the fixings! Buy your beverages with Music 🎶 and beautiful weather and fantastic views on Lake Okanagan...Staff Mel & Captain Cody 😁😊 !☆☆☆☆☆
Melissa "Melissa-Elizabeth"

The staff there is really friendly, from the captain to the bartender and the cook. Overall a nice pleasant cruise and dinner with the family.
Manuel

One of the best things to do in Kelowna is cruising the lake! Very professional staff, friendly and PUNCTUAL! We enjoyed our tour around the lake. Thank you for the wonderful experience!
Ken Varias